Nightingale Fashion Trends FW20
Nightingale brings the extremes together in a production that highlights our showroom brands.
Fall/winter 2020 will be the fashion season full of surprising twists. Sober and minimalistic go hand in hand with colourful and eclectic. Nightingale brings these extremes together in a production that highlights our showroom brands.
THE WORLD OF NATHALIE
A search for durable materials, original colour combinations and elegant shapes are, as always, at the base of Nathalie Vleeschouwer's collection. The inspiration comes from men's tailoring.
Wool V-neck sweater, € 189 – Silk shirt dress with print € 219 – 7/8 pants with print, € 299 – Jacket, € 169; everything NATHALIE VLEESCHOUWER
DRYKORN'S MOOD
Stylish silhouettes in luxurious fabrics with an edgy twist. Neutral shapes combined with striking accents for him and for her. DRYKORN integrates the latest trends without losing its personality and individuality.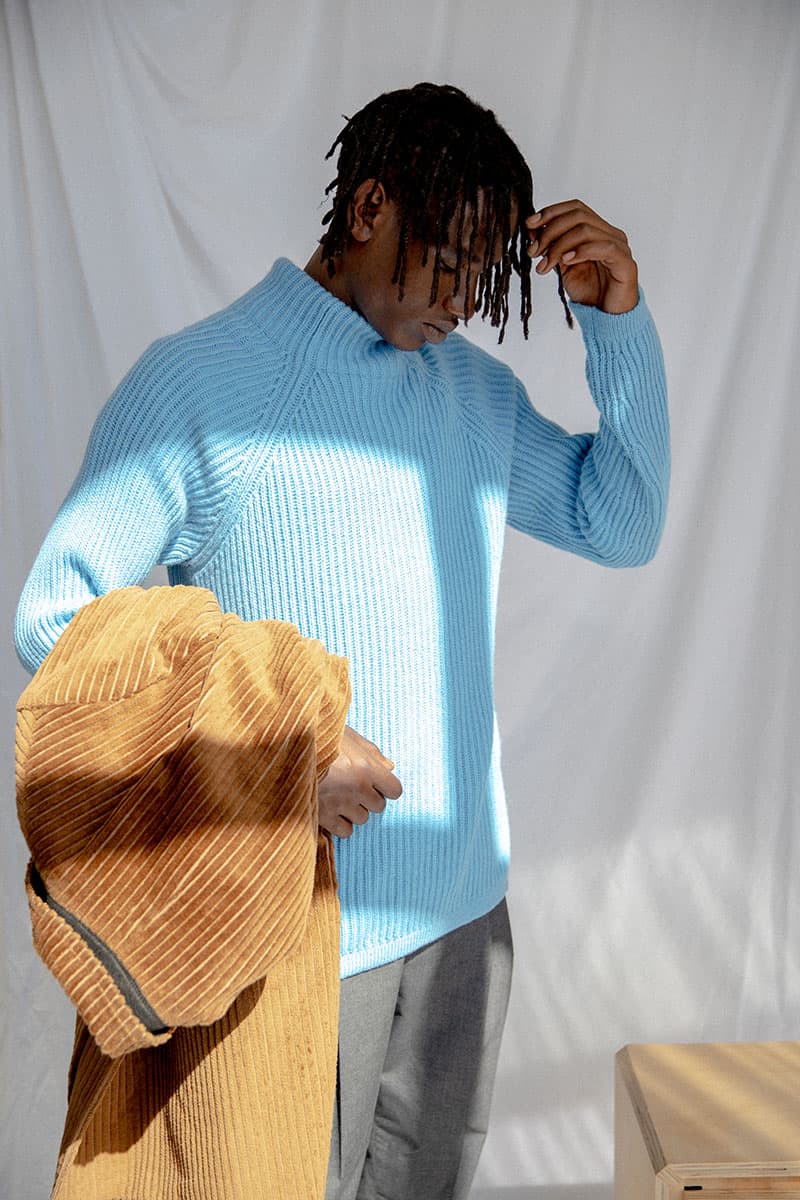 Wool jumper, € 139,95 – Ribbed velvet coat, € 289,95 – Wool trousers, € 139,95 – Wool bonnet, € 39,95; everything DRYKORN
THE Y.A.S. UNIVERSUM
Y.A.S. breaks with the grey fall season. The Danish brand provides a wardrobe full of colour: from popping fuchsia to ice blue. The show collection, rich in gloss and refined prints, puts you in the centre of attention.
Midi dress with embroidery, price on request – silk satin puff blouse, € 49,99; both Y.A.S.
THE KOSMOS OF NATIONAL GEOGRAPHIC APPAREL
Qualitative and contemporary outerwear for urban explorers. The starting point of the National Geographic Apparel: nature VS tech. Recycled fabrics and ecological cotton are combined with functional and technical materials.
Colourful puffer jacket with a cap, price on request – long white puffer jacket with a cap, €599,90; both NATIONAL GEOGRAPHIC APPAREL – Pink blazer, € 39,99 – 7/8 denim trousers, € 59,99; both VERO MODA
IZIPIZI'S OUTLOOK
The French eyewear brand IZIPIZI celebrates its 10th anniversary this autumn and will therefore go 'back to basics'. The collection is an ode to the frames with which the brand gained an international recognition, but also offers novelties such as ski masks.
Puffer jacket, € 259,90 – woollen pullover with zip, € 199,90; both NATIONAL GEOGRAPHIC APPAREL – Ski mask € 80; IZIPIZI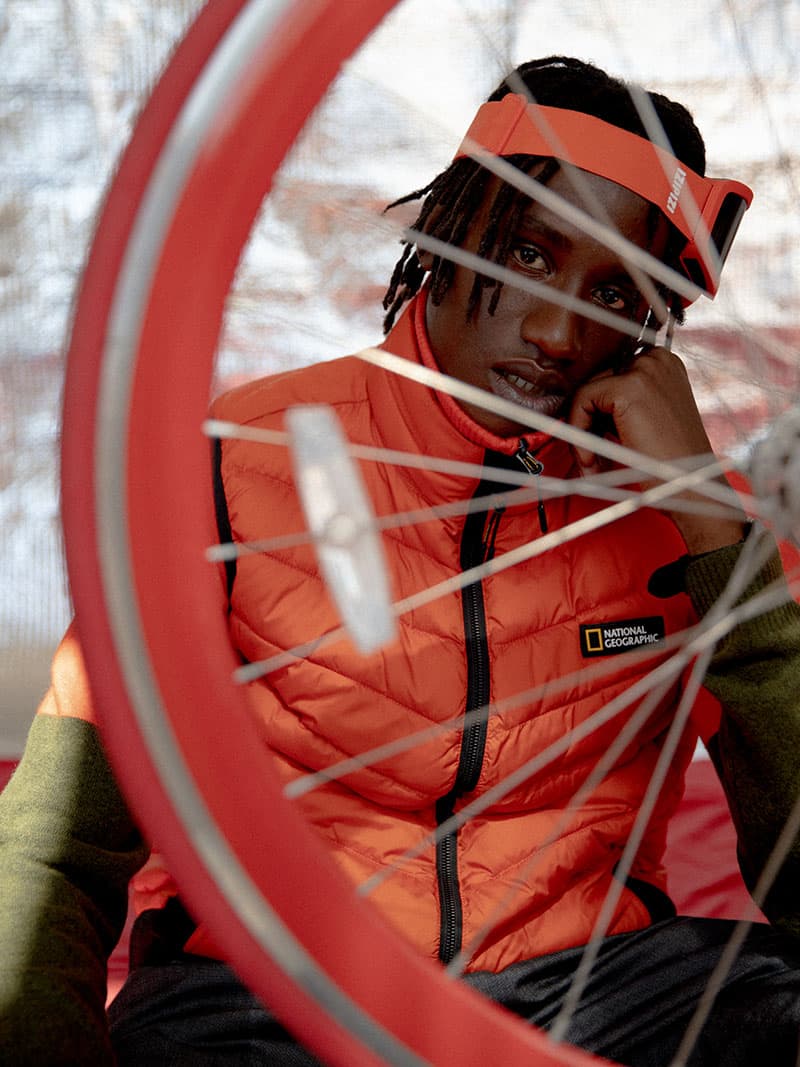 JACK & JONES' CREATION
JACK & JONES goes back to the essentials and faces a stylish winter with familiar materials, prints and colours. From denim in all sizes and shapes to corduroy and puffer jackets in statement colours.
xxx
Checked coat, € 99,99 – Sportive jacket, € 34,95 – Black denim trousers, €49,99; all JACK & JONES
THE SAVE THE DUCK PERSPECTIVE
Save The Duck is known for its 100% animal-friendly outerwear, where goose down, among other things, is replaced by more environmentally friendly alternatives. It is a leading fashion brand in the field of animal rights and commitments to the environment.
Khaki hooded coat, € 459,90 – orange padded jacket, € 360; both SAVE THE DUCK – Sunglasses, each € 35; IZIPIZI
Photography Ines Vansteenkiste-Muylle
Styling en production Carolien Swinnen @ Nightingale
H&MU Ana Japson
Models Emma De Becker and Gloire Tabala
Clothing All pieces are available in the Nightingale showroom and packshots can also be downloaded from http://downloads.nightingale.be/
NOTE TO THE PRESS