DIESEL
The more hate you wear, the less you care
Client
Diesel
Services
Public Relations
Influencer Marketing
Activation Campaign
Digital Content
Passion. Individuality. Self-Expression. DIESEL was built on these pillars in 1978. With over four decades of history and experience in denim mastery, DIESEL is the global leader in denim treatments, washes, fabric innovation, and fit, driven by the manifesto that passion is the greatest muse. DIESEL is more than just jeans. It's a statement on forward-thinking innovation, artistry, and technical expertise, a rule-breaker and alternative to the established luxury market. Nightingale was asked to come up with an activation to reinforce the campaign's message.
THE MORE HATE YOU WEAR, THE LESS YOU CARE
Featuring celebrities like Nicki Minaj, Gucci Mane and Bella Thorne, the Diesel Ha(u)te Couture campaign aimed to capture the less positive aspect zeitgeist of this generation: hate culture. Inspired by the byline "The More Hate You Wear, The Less You Care", Nightingale created an activation that made the collection even more personal, and therefore more disarming.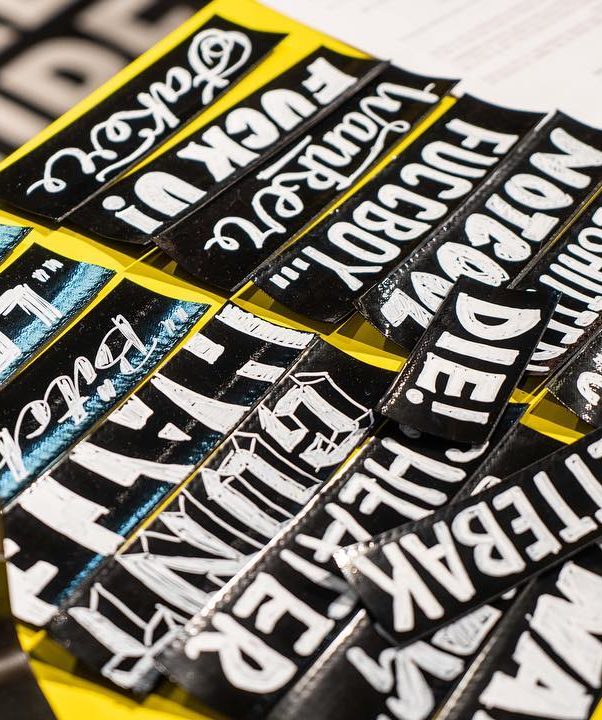 CUSTOMIZATION CELEBRATION
During the launch of the collections in Amsterdam's flagship store, the P.C. Hooftstraat location and Bijenkorf shop-in-shop, Nightingale created a booth where consumers could customize their newly made purchase, as well as older garments that they owned from the brand. Consumers could choose their own text, would leave the garment with the graphic artists and later be able to photograph the creation at the photo booth.
The activation, which was a production by Nightingale, took place in three locations over the course of two weekends. To support the activation, Nightingale was also responsible for talent, influencer seeding, photography and digital content.