House of Heach
A spectacle of 90's opulence
Client
Silvian Heach
Services
Brand & Art direction
Campaign & Production
Retail Interior Design
Marketing Strategy
PR & Influencers
Brand activations & Events
Digital & Social Media
ANTWERP | A Silvian Heach woman is known for her good taste and enjoys quality products, combined with a strong passion for attention to detail. To create brand awareness and introduce the brand to the Belgian market, Nightingale transformed the castle of Hof ter Linden into a glamorous scenery where you could discover the brand's newest collections. Ballrooms, masks, secret spaces and exquisite were set in an ambiance of 90's opulence.
SHHH... THE SILENCE ROOM
In a quiet room, the newest collections of Silvian Heach, inspired by many cultures from around the world, were presented. Visitors could take their time to discover the designs and feel the fabrics.
SECRET ROOM
In the secret room, visitors could spot the highlights of the new Silvian Heach collections. A diverse selection of styles was presented with pyjama suits, satin bombers and lace tops as notable statement-pieces.
EVERYTHING ILLUMINATED
Impressive dynamic projections, made by visual agency Lion Beach, adorned the castle of Hof ter Linden.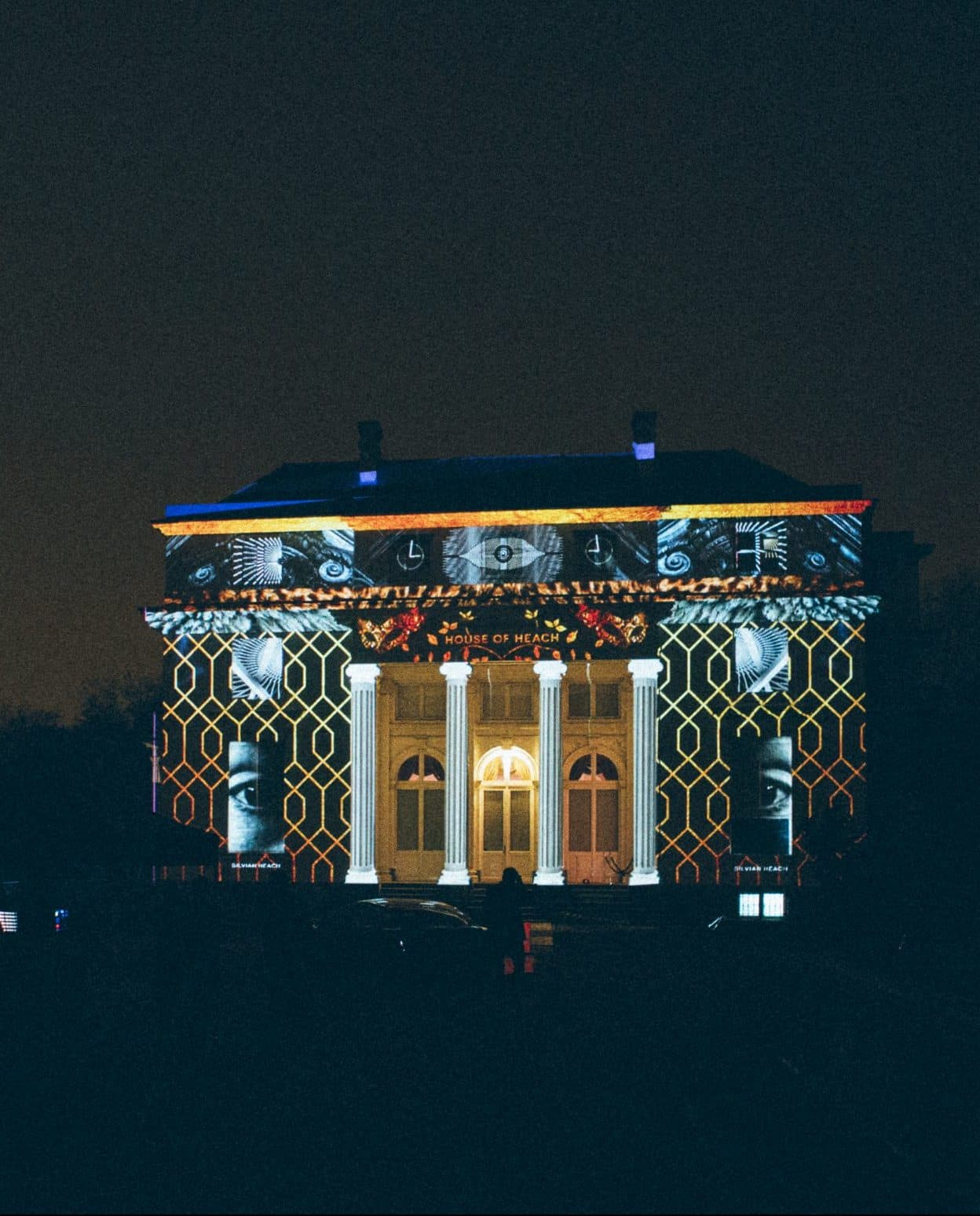 ELEGANCE MEETS MYSTERY
Hof ter Linden was the perfect scenery for some 90's opulence, where elegance and mystery could easily meet.
HOSTED BY BIBLE OF FASHION
Host of the evening was Bible of Fashion founder Julie Vanlommel, who interviewed Silvian Heach's head of styling Gianfranco Vitale.
MYSTERIOUS MASKS
There is no better accessory than a mysterious mask made of gold. When entering the House of Heach, visitors received a mask that allowed them to discover all the secretive corners of the castle in an anonymous way.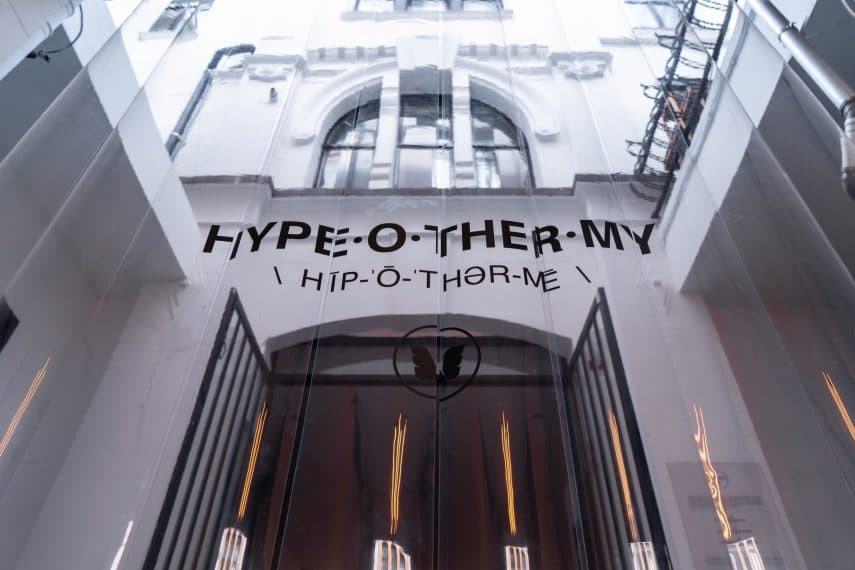 Next project
HYPE•O•THERMY