Client
JJXX
Services
PR & MEDIA RELATIONS
INFLUENCER MARKETING
EVENT ACTIVATION
Experience an inspiring JJXX influencer party by Nightingale — an exclusive preview of JJXX's latest AW23 collection for a curated selection of influencers. JJXX is the sister brand of JACK & JONES, empowering fashion-conscious young women with bold colors, oversized fits, and a profound denim expertise. This case study unveils our visionary "Shinjirarenai Party" concept, sparking brand awareness and forging deep connections. Join us on this captivating journey that brings Japanese-inspired fashion and nightlife to life.
UNLEASH THE POWER OF SHINJIRARENAI
To get influencers excited about the party, a themed invitation strategy was put in place. Targeted save-the-date GIFs and personalized invitations in Latin and Japanese signs added exclusivity, amplifying anticipation for each esteemed guest.
Arriving at the location an immersive experience charmed our guests with neon props, mesmerizing Manga projections, and captivating decor at Red Fish Factory in Antwerp. A carefully curated selection of influential figures was invited for the occasion. The mood was set by a DJ and Japanese inspired decorations.
Culinary delights and refreshments were served to indulge your senses with a tantalizing journey through Japanese cuisine, featuring tempura shrimps, handmade dumplings, fresh sushi, and delightful mochi ice-cream. Our Japanese-inspired bar served Sake wines and cocktails/mocktails, awakening the spirit of Japan.
A JOURNEY OF SELF-EXPRESSION
The AW23 collection took center stage, empowering guests to curate their JJXX ensembles from the SS23 collection. The interactive "shopping zone" fostered personal connections, fueling brand engagement and loyalty. A collection giveaway made this evening into a lasting memory, forging deeper connections between the influencers and the brand.
Guests personalized JJXX white t-shirts with their names in Japanese signs, creating cherished keepsakes. This activation celebrated individuality and deepened guest engagement.
Nightingale's JJXX influencer party ignited inspiration, elevating brand visibility and forging lasting connections. Partner with us to transform your brand's presence into an immersive experience that captivates audiences and unlocks remarkable results.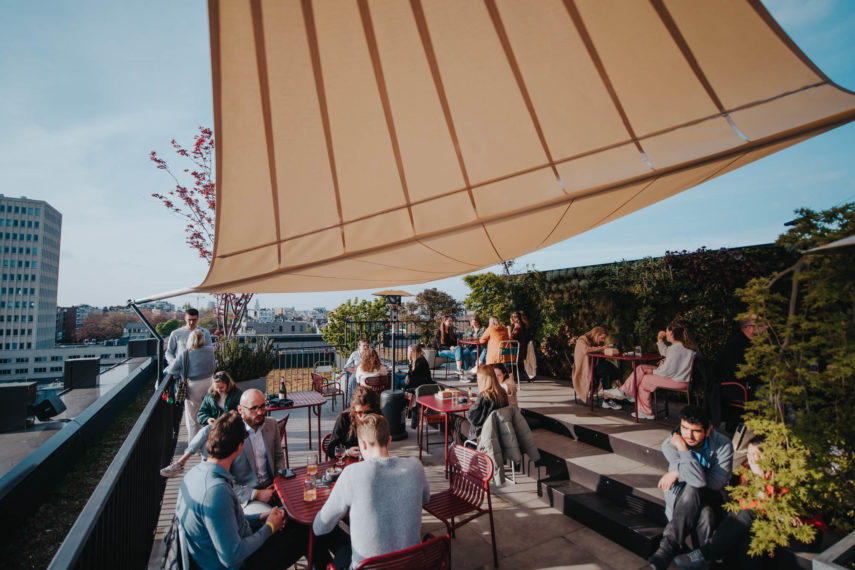 Next project
YUST ANTWERP