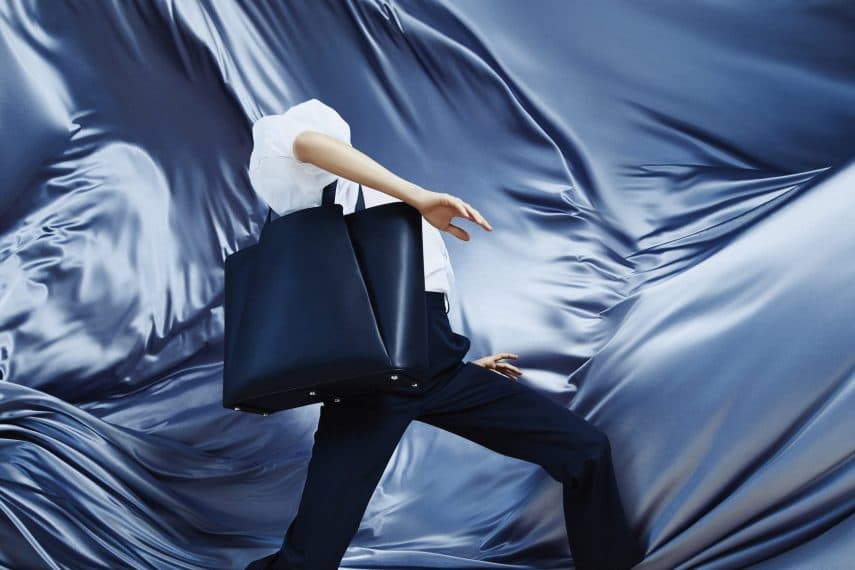 Client
KAAI
Services
Graphic & interior design
Campaigns and productions
Marketing strategy
Brand activations & events
PR and influencer relations
Digital & social media
BELGIUM | After gathering in-depth insights from active women and their relationships with their bags, the founders of KAAI found that women are irritated by the chaos in their fashionable but often unpractical handbags yet bored with the looks of their "masculine" workbags.
FROM SCRATCH
In an attempt to bring practicality and sophisticated femininity together, they decided to create a new bag concept for women on the go. With an eye for detail, superior materials and a multi-purpose design, a KAAI bag not only holds your stuff: it carries your life. To reflect this combination of practicality and sophistication, Nightingale started the KAAI project by helping them develop a fitting art direction, logo and brand concept.
BRANDING & PR
Nightingale developed the branding & concept for KAAI and handled their progressive PR and media relations in Belgium. Next to this, Nightingale developed a full influencer strategy, selecting fitting profiles for long-term ambassadorships.
FW19 CAMPAIGN
Nightingale commissioned photographer Marie Wynants for a photoshoot featuring the KAAI FW19 collection. This entire production was handled in-house, with a team of handpicked creatives.
THE HEROINE
In SS19 Nightingale introduced KAAI's newest model 'The Heroine' to Belgium press and influencers. The shoulder bag that adds a subtle but modern taste to your everyday look.