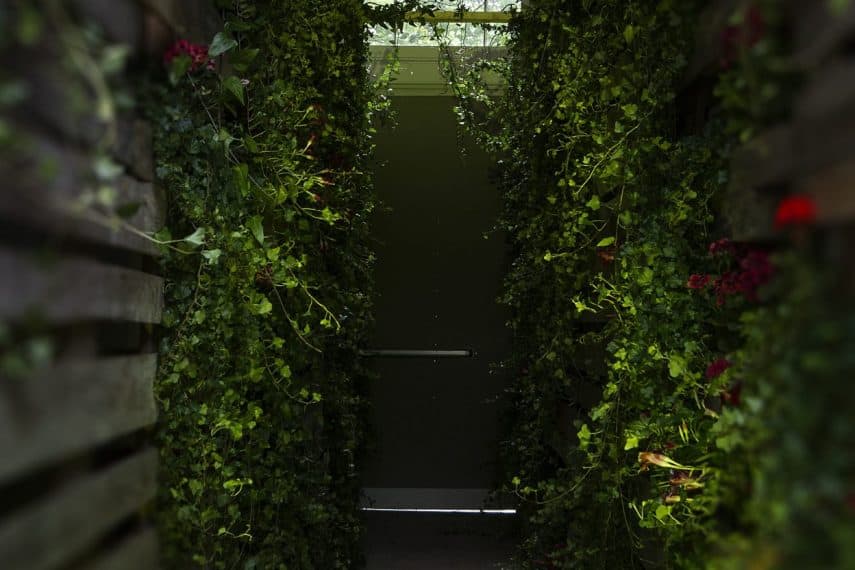 STRONGBOW
A mysterious green oasis hidden in the south of Antwerp
Client
ALKEN MAES
Services
Graphic & interior design
Campaigns and productions
PR and influencer relations
Brand activations & events
Digital & Social media
ANTWERP | Strongbow is the world's leading apple cider brand, created by Heineken and produced by Alken-Maes in Belgium. The cider brand is best known for their Strongbow Gold cider, although it has launched several new flavours, including their golden apple, elderflower and red berry flavours. To create awareness around these three cider flavours by Strongbow, Nightingale created a unique secret garden experience to capture the perfect apéro moment.
ESCAPING THE CITY
Nightingale set up a secret garden in honour of Strongbow's three flavours, its location kept secret to the public. The idea behind this secret garden was to create an inspiring urban setting in Antwerp, where people could escape the city after a busy day. The result was a unique brand experience: a secret garden where visitors could truly be immersed in nature, the cider is sweet and served in abundance.
SCENOGRAPHY
As the location of this secret garden was hidden, passersby had to search for the hidden entrance themselves. Hints were handed out near the location of the Zuiderpershuis, after which visitors would have to search for the recognizable lion head statue. From there, they would have to go through an overgrown hallway that would grant them access to the hidden green oasis.
The Strongbow 'Secret Garden' included many remarkable features, from the moss graffiti mural created by Eltipographic to a wooden amphitheater created with pallets where visitors could sit down and enjoy an ice-cold cider.
HIDDEN ENTRANCE
The hidden gateway to the secret garden was overgrown with various greenery. Visitors could hear the sound of birds chirping as they passed through before entering the secret garden.
MOSS GRAFFITI MURAL
Instead of spraying the walls of the Zuiderpershuis with paint, Nightingale chose the sustainable, clean route and commissioned previous collaborator Eltipographics to create a moss graffiti moral across the eastern wall of the courtyard.
PRESS LAUNCH
Before the garden opened to the public, Nightingale hosted a special press opening. Several popular media publications, as well as a long list of influencers and creatives attended the press launch. Here, these professionals could discover the three flavours, enjoy the culinary delights of chef Jörd and warm themselves near the fire pit.
SECRET FLYERING
To help visitors on their way, flyers were handed out to passersby giving them hints to the location of the Strongbow 'Secret Garden'. The biodegradable paper on which these invitations were printed had red pink dry flowers and meadow seeds mixed in them. Small flowers now grow on places where people threw away the flyers that were
handed out.
During the five days lifespan of the garden, over 500 visitors explored the secret garden and tried out one of Strongbows three delicious apple ciders.
Next project
House of Heach